PyCloid is an enhanced particle system plugin for DAZ3D Cararra CGI software.
It provides advanced features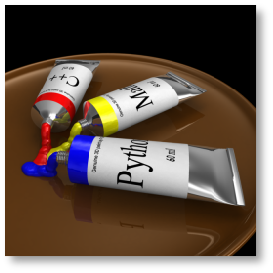 :
Mesh destruction driven by a shader

Magnet effect for pulling particles toward a geometry

Align and bank function for particle orientation along motion path

Shader driven particle emission

Object tracking of a particle with lag time

Scatter effect for group of objects

Objects instantiation at particle position with per object presence factor
This plugin is based on Particle System API by David K. McAllister.
Thanks to my friend Danas-Anis for the PyCloid logo and his great support for this project.
PyCloid is a copyrighted freeware developed by Frederic RIBLE. You can use it freely. The distribution of the software from other medium than this website is prohibited. See LICENSE.txt file coming with the package.
If you like PyCloid, you can make a donation to support the development of new features.